Hybrid Educational
Consulting
Company
BUILD CAPACITY. INSPIRE PURPOSE. PROFESSIONAL LEARNING WITH A PURPOSE!
Purpose Pushers LLC. is a hybrid educational consulting company that couples motivational speaking with research-based best practices. Our aim is to develop confidence and competence through dynamic professional learning opportunities to help educators move toward educational equity. Our services include keynote speaking, educational consulting, job-embedded coaching, interactive research-based seminars, E-courses, school assemblies for students, parent engagement workshops, and much more.
Spark the Transformation Process for Students!
Cultivating Trust and Teamwork
Exectutive Coaching and Instructional Coaching
Culturally Responsive Teaching
Title 1 School Improvement
Services Include Executive Coaching, Inspirational Keynotes, and Job-Embedded Coaching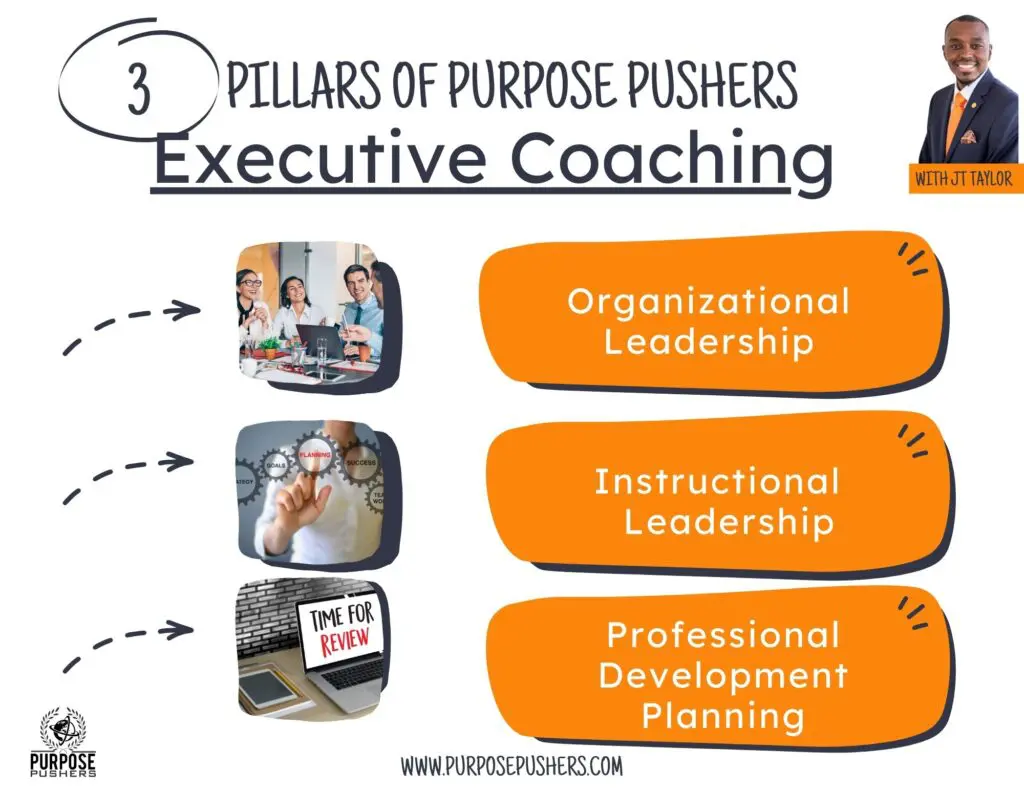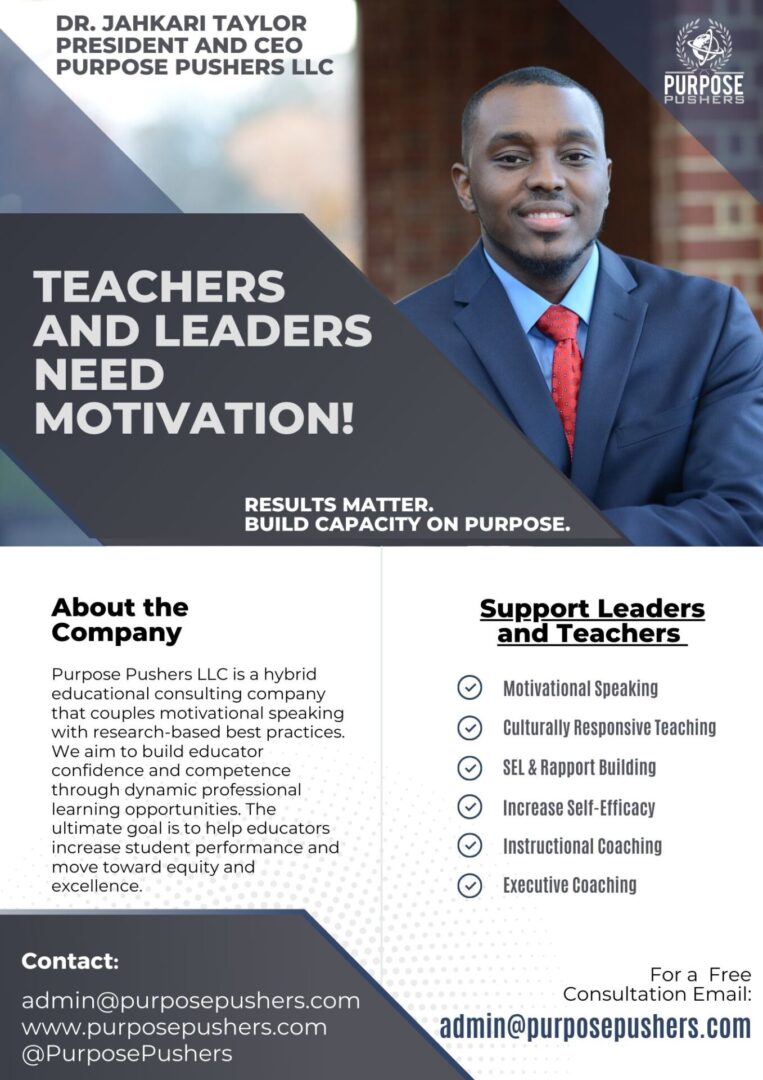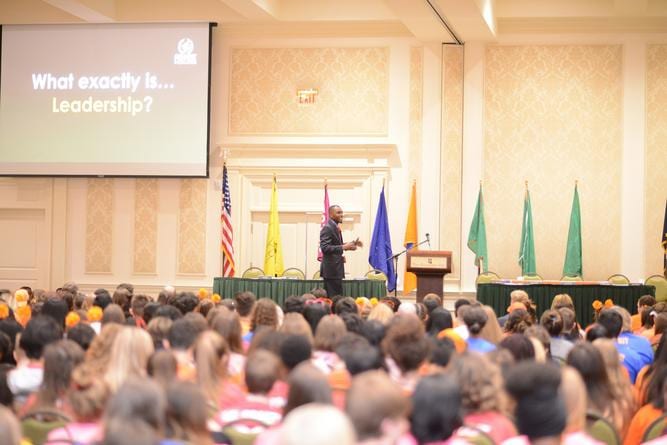 Let's move from Vision
to Execution
"As a national educational consultant and speaker, I have been privileged to work with some of the most amazing educational leaders and teachers in the field of education. By serving as a thought-partner, I help leaders move from vision to execution through strategic planning, coaching, and professional development. Additionally, I work with small and large groups of educators to build the collective capacity needed to meet the unique needs of diverse students."
-Dr. JT Taylor C.E.O. of Purpose Pushers LLC.